Rituals Of Mine
HYPE NOSTALGIA
About
If you could recreate a time before you experienced the most extreme grief of your life, would you do it? For Rituals of Mine's Terra Lopez, she did just that. With her latest album HYPE NOSTALGIA – her first as a solo artist – Lopez wanted to create a soundscape from a pre-loss perspective, revealing how the darkness she experienced was just microcosms of her being.  
HYPE NOSTALGIA reckons with the emotional rollercoaster Lopez has been riding the past few years, and reimagines it. In 2015, Lopez lost her father to suicide and six months later her best friend passed away in a water accident. "Those two events within that six month-period, forever changed me, and I'm only now starting to feel like I've processed it after all these years," Lopez says.  
The same week her father died, she went on tour, and the same week that her friend died, Lopez signed to a major label, immediately working on new music. She never slowed down and neither did her emotions. Lopez went from being a high-functioning depressed person to encountering the most crippling mental health experience of her life.  
Art had always been her outlet, but it was no longer a coping mechanism that worked. Trauma had taken away her voice, leaving Lopez unable to sing for a year. It wasn't until 2018 when she decided to go to therapy and began taking medication for the first time that she could process the trauma she had experienced, not only in the recent years, but intergenerational trauma she discovered in eye movement desensitization and reprocessing (EMDR).  
Sure, there are heavy elements to the record: dark synths, future R&B undertones, propulsive bass and moody lyrics, but the softness of Lopez's vocals elicits a quiet confidence. On the self-assured lead single "Come Around Me," the most straightforward song Lopez has ever written, she confronts being taken advantage of as a gay woman of color in the music industry. "None of this fake shit when you come around me," she sings breathlessly. Lopez enlists musician Kristina Esfandiari (King Woman, Nghtcrwlr), to tackle the same subject on the anthemic "Free Throw," meditating on the fake support that comes from their male counterparts in the music industry.  
The bedroom pop-tinged "Exceptions," which is the album's wildcard, finds Lopez confronting her former bandmate leaving the project and the idea that people outgrow each other. As Hype Nostalgia reflects on Lopez's own journey in reconciling with the darkest parts of herself and her life, she wants it to be something that can help listeners with their own mental health. "I just want to help other people," Lopez says. "That's what really helped me stay focused throughout all of this." 
Artist Bio
Hailing from Sacramento, Rituals of Mine is the immersive, hybrid R&B-electronic project of Terra Lopez. Formerly known as Sister Crayon, the project led by Lopez and musician Dani Fernandez changed their name to Rituals of Mine after the then-duo signed to Warner Bros. Records in 2016. After parting ways with Fernandez in the fall of 2017, Lopez reclaimed Rituals of Mine as a solo project. Now, Lopez as Rituals of Mine is set to release her first album as a solo act, Hype Nostalgia.
In 2015, Lopez's life was turned upside-down by grief and loss: Her father took his own life and six months later her best friend passed away in an accident. Still, Lopez kept working even as her emotions went into overdrive. She went from being a high-functioning depressed person to dealing with the most crippling mental health experience of her life. But by 2018, she began the healing process and found therapy and medication that worked for her.
After leaving Warner Bros. Lopez signed to Carpark Records in April of 2019. Six months later, she shared a taste of what listeners will hear on HYPE NOSTALGIA with the release of the EP, SLEEPER HOLD. Filled with emotional intensity and self-reflective songwriting, the three-song project confronted the emotional rollercoaster that she's been riding for the past five years, head-on.
With HYPE NOSTALGIA, Lopez didn't want to solely focus on the heaviness of her life. Instead, she opted to create an album written from a pre-loss perspective. Dark moments and devastation glimmer throughout Rituals of Mine's latest record, but they don't dominate it. What does transpire is Lopez's ability to reconcile with her emotional trauma by reimagining her past in a way that isn't shrouded in total darkness, but glimmers of light and hope.
Between St. Augustine, Florida and Los Angeles, Lopez collaborated with producers Wes Jones and Dev the Goon on what would become HYPE NOSTALGIA. The result is a self-assured 13-track LP interspersed with future R&B, electronic and pop and layered with the softness of Lopez's ethereal vocals. From tackling what it's like to be a woman of color in the music industry to exploring intergenerational trauma, HYPE NOSTALGIA is an all-encompassing look at Lopez's personal growth and resilience.
With the addition of Lopez's drummer Adam Pierce, Rituals of Mine's live performances have become bolder and more bombastic. And since the release of their major label debut Devoted, Rituals of Mine has continued to flourish within the indie community, sharing the stage with artists like DEFTONES, Built to Spill, Garbage and Tricky. With HYPE NOSTALGIA, Lopez offers a glimpse into her own experience in the hopes that it will open the door for listeners to confront their own mental health challenges and serve as a touchstone as they find their own way to process and heal.
Hi-Res TIFF album art: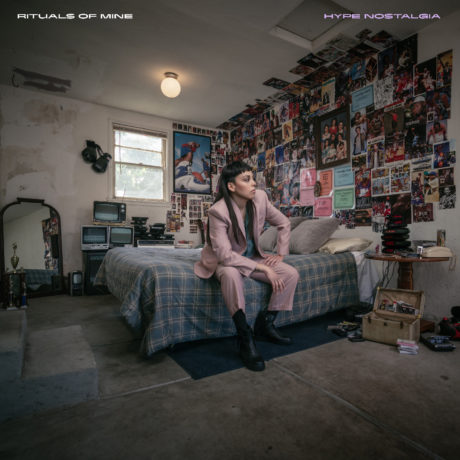 Lead Press Photos: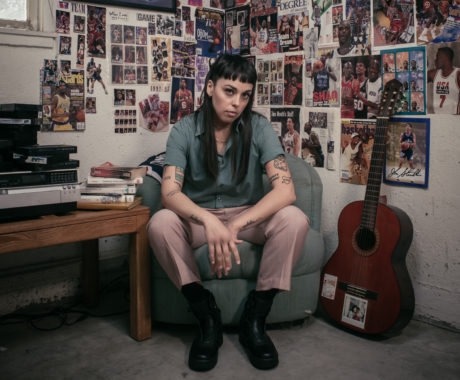 photo by Jeffery La Tour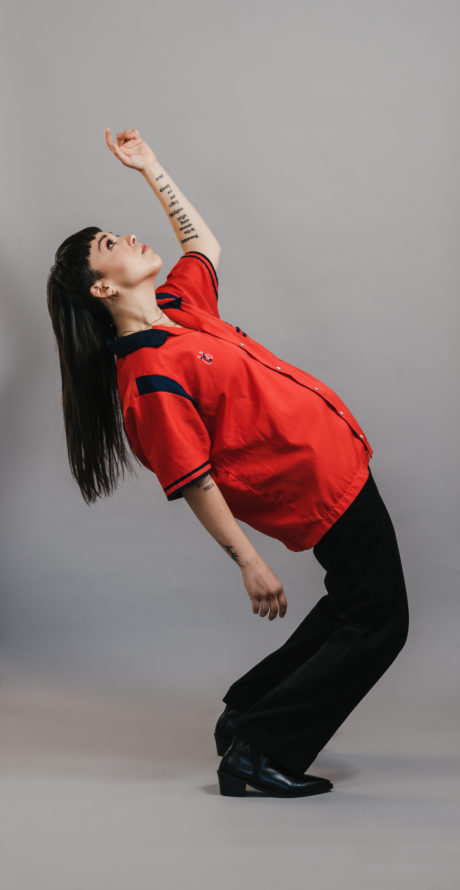 photo by Jeffery La Tour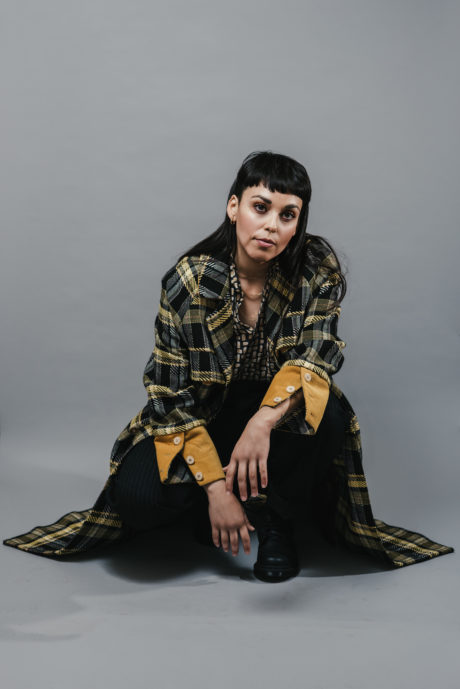 photo by Jeffery La Tour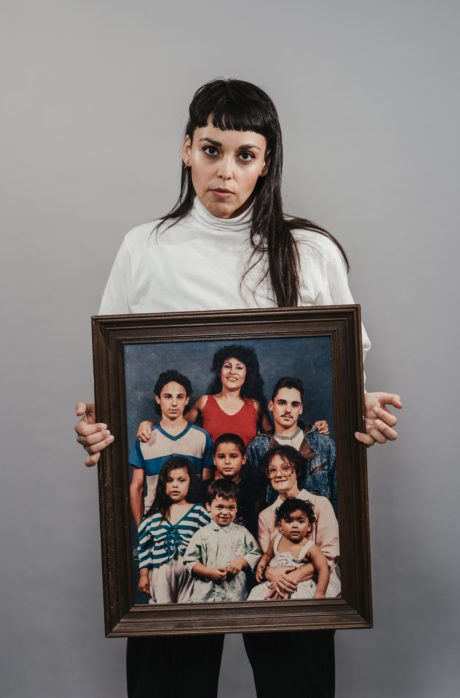 Marketing Info
UPC(s):
LP: 677517014617
CD: 677517014624
Digital: 677517014655
North American publicity by Pitch Perfect
College/Non-Commercial radio by Terrorbird
Digital playlisting & positioning by Terrorbird
Sync licensing by Terrorbird
Facebook boosted posts and targeted Instagram dark posts throughout campaign
"Come Around Me," "Exceptions," "Free Throw," and "Trauma"music videos in the works
Mixed by Neal Pogue (Tyler the Creator, Outkast, Kaytranada) and Wes Jones
Pressed on Bone Vinyl, includes free digital download
Tracklist
Tether

Come Around Me

Exceptions

Heights

Trauma

Post Trauma

Free Throw (feat. KRIS)

Reflex

65th St

OMEN

222

Hope U Feel

The Last Wave