Johanna Warren
Chaotic Good
About
"I've been thinking of life as a role-playing game," Johanna Warren offers when asked why she chose a Dungeons & Dragons reference for the title of her new album. "There's chance, there's choice, and then there's alignment: what forces in the universe am I working for?"
Chaotic Good is Warren's fifth full-length album and first for Wax Nine/Carpark Records. It represents a moment of rupture in the singer-songwriter's career as she transitions away from the quiet, folk-adjacent work that defined her early solo albums with a bold statement piece that demonstrates the breadth of her ambition. Here, Warren flits between crushing admissions set to spare piano solos and muscular declarations of independence that have more in common with grunge acts of bygone years than anything we've heard from Warren in the past. "The last few years I've had an urge to change my name, or create some alter-ego," she says. "But I realized'Johanna' is already a character. We think we know who we are based on what's already happened, but we're always allowed to make new choices." The oceanic, soothing single "Bed of Nails" illustrates that realization perfectly when Warren sings: "I tried a little bit too hard to be myself/ It turned me into something else."
Recording Chaotic Good was an exercise in self-reinvention. Warren decided to produce the album on her own, borrowing recording equipment from a friend to do much of the preliminary tracking alone in a garage. She enlisted a few key collaborators to fully enliven her vision, most notably former Stick lips bandmates Chris St. Hilaire and Jim Bertini. On the raucously resilient"Part of It," Warren is joined by her musical brethren as she addresses a noncommittal narcissist and—a trademark of Warren's work—the narrator's complicity in her own suffering: "Don't look at me like I'm the one holding you back/ and I won't look at you like you have something I lack." Adding to the album's dynamism is the fact that it took shape over the course of four years in studios across the United States while Warren was touring her most recent albums Gemini I and II. Warren uses words like "patchwork" and "scrapbook" to describe Chaotic Good; it is a collection of sonic snapshots that transport her to specific places in time with each listen.
"This album is about learning how to be with myself after a lifetime of codependent relationships," Warren says. You can hear that especially well on "Twisted," which finds her confronting a former lover, and ultimately, letting them go. "I'm a warrior, but I give up,"Warren howls, the surrounding production warping and distorting as her raw vocal crests to an acidic scream. Though her lyrics are resigned, her delivery is anything but. It is a moment of total abandon, when the multitudinous aspects of a personality coalesce to form something at once dazzling and monstrous. "Chaotic Good is a phoenixing moment," Warren says."Everything I've done before was just building the funeral pyre."
Artist Bio
Johanna Warren is no stranger to death. As a toddler she was notorious for jumping into the deep end of swimming pools when no one was watching. At nine she grew mysteriously ill, eventually fell into a coma and emerged with a diagnosis of Type 1 diabetes, a condition that has consistently taken her back to what she describes as "liminal, mystical places" in bouts of extreme hypoglycemia. And at 23, Warren (at the time a staunchly cynical atheist) was in a fatal car crash that left her with an unshakably vivid experience with what seemed to be an angel.
This close collaboration with mortality and mystery is key to Warren's artistic practice. Floating in the doorway between worlds, she has repeatedly found herself looking out at an ocean of etheric colored light and indescribably beautiful music—and been left with a feeling of purpose. "It's the role of the artist to try to carry some of that beauty, even one tiny drop of it, back over the threshold," explains Warren. "Of course it's doomed to fail, but it's a sacred failure."
It makes sense, then, that Warren seems to make art like her life depends on it. Since self-releasing her debut solo album Fates in 2013 she has barely stopped touring, performing alongside similarly masterful artists including Mitski, Julie Byrne and Marissa Nadler. Her 2015 sophomore album nūmūn propelled her to the forefront of artists to watch, with Rolling Stone naming her an "Artist You Need to Know" and Stereogum citing her as a best of that year. In 2016 Warren founded Spirit House Records, an independent label that promotes a queer, artist-friendly ethos, and announced a twin pair of albums: Gemini I and II. The two LPs are in conversation with one another, offering glimpses of a passionately dysfunctional relationship—perhaps between two warring parts of the artist herself.
Following the release of Gemini II Warren embarked on her extensive "Plant Medicine Tour" around the US. At every one of the 70+ shows, she welcomed local herbalists, farmers, and activists to share their work with attendees. In the spare moments between tour stops, Warren recorded her fifth solo album, Chaotic Good, at thirteen different studios around the US. It was released on Wax Nine/Carpark Records in 2020 to critical acclaim.
In addition to music, Warren has a love for acting. In October 2021, she premiered selected songs from a new musical adaptation of Euripides' ancient tragedy The Bacchae, in which she plays both Pentheus and his mother Agave. She recently starred in forthcoming indie feature "She the Creator" (Bioluminescent Films) and lent her voice to Netflix series The Midnight Gospel.
Currently homesteading in rural Wales, Warren spends her days foraging for wild medicinal plants and raising two dogs, four chickens and a vegetable garden. Lessons for Mutants is her sixth solo LP and second for Wax Nine/Carpark Records.
Hi-res TIFF album art: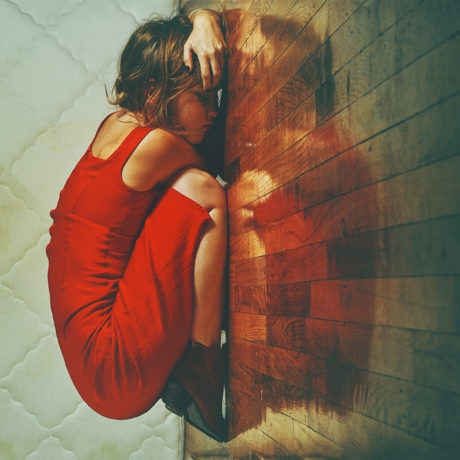 Lead Press Photos:
Photo by Shervin Lainez: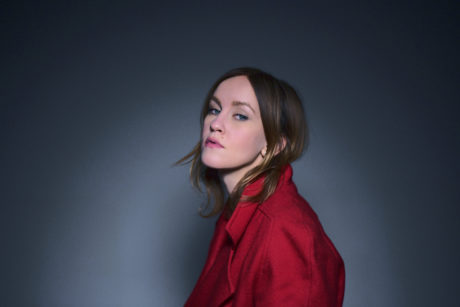 photo by Jeff Davenport: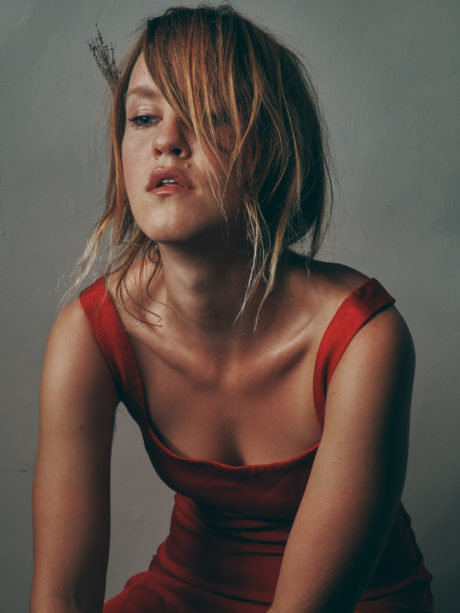 photo by Jeff Davenport: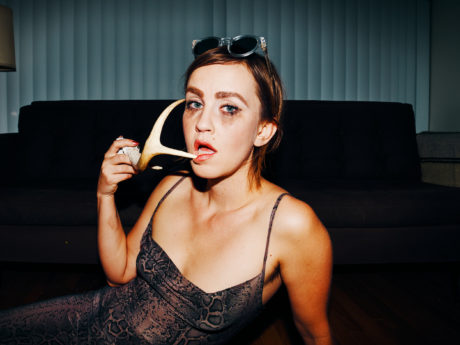 Marketing Info
PRESS CONTACTS
North America: erin@atorecords.com
CHAOTIC GOOD
• College/Non-Commercial radio by Terrorbird
• Digital Marketing by Terrorbird
• Red colored vinyl
• Vinyl includes free digital download
UPCs
LP: 677517700312
CD: 677517700329
Digital: 677517700350
TOUR:
3/11 – Lille Aeske Arthouse – Boulder Creek, CA
3/12 – The Sanctuary – Arcata, CA
3/15 – Wild Manzanita – Manzanita, OR
3/19 – Pixie Retreat – Portland, OR
4/10 – Faveurs De Printemps – Toulon, France
5/3 – Busy Hands Fest – Leipzig, Germany
5/13 – La Zone – Liege, Belgium
5/14 – Cafe De Paris – Paris, France
5/17 – The Hug and Pint – Glasgow, UK
5/20 – Pinups – London, UK
5/22 – How The Lights Get In Festival – Hay-on-Wye, UK
Tracklist
Rose Potion
Part of It
Only The Truth
Bed of Nails
Twisted
Hole in the Wall
Faking Amnesia
Every Death
Thru Yr Teeth
Bones of Abandoned Futures