out·er
ˈoudər
adjective
1. outer, outside; external.
"the outer layer of the brain can bruise easily"
synonyms: outside, outermost, outward, exterior, external, surface
antonyms: inner
objective or physical; not subjective.
2. further from the center or inside.
"the outer layer"
synonyms: outlying, distant, remote, faraway, furthest, peripheral
3. suburban
"outer areas of the city enduce less anxiety for some"
peace
pēs
noun
1. freedom from disturbance; quiet and tranquility.
"music can be a protest of peace"
synonyms: tranquility, calm, restfulness, peace and quiet,
peacefulness, quiet, quietness
2. freedom from or the cessation of war or violence.
"my only time of peace is in my car before work"
synonyms: law and order, lawfulness, order, peacefulness, peaceableness,
harmony, nonviolence; formalconcord "searching for peace is hard when technology does that for you"
exclamation
1. used as a greeting.
2. used as an order to remain silent.
"Nice meeting you. Peace 🙂 -Chaz"
—
We are elated to share the news that Toro y Moi is back with a new album, Outer Peace, the follow-up to last year's highly-emotive Boo Boo. The new record sees Chaz Bear, formerly Bundick, continuing to explore his limits sonically and thematically, serving as a homecoming celebration of an album that was written and recorded in the Bay Area after spending a year in Portland surrounded by the solace of nature. Upon returning home, Toro found inspiration for his new album in the stifling environment he came back to. Outer Peace is due out
January 18th, 2019.
Along with the announcement, Toro y Moi shared the album's first single "Freelance", an upbeat track infused elements of house and funk. The track's accompanying visual is directed by Bear's longtime collaborator Harry Israelson, who was also the creative director behind the album cover for Outer Peace. Watch the video here.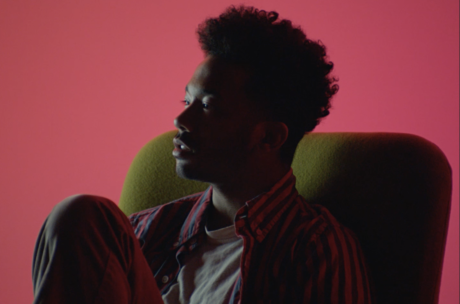 Outer Peace pre-orders are available now on the Carpark shop. Bundle your purchase of an LP or CD with exclusive Toro y Moi socks! Limited LP includes clear vinyl, while the CD comes in a jewel case with a rainbow foil spine tray card. Get them while you can! "Freelance" is also streaming across all services worldwide.
"This record is a response to how disposable culture has become and how it affects creativity. While listening, you might pay attention or ignore — either way that's ok, this is music for a creative mind."
— Chaz Bear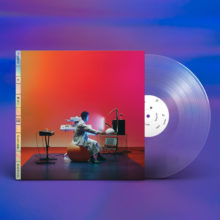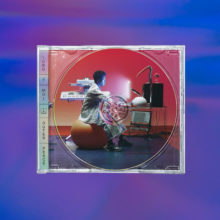 Fall and winter tour dates announced!
November 1st – Santa Barbara, CA – Soho Music Club *SOLD OUT*
November 2nd – Los Angeles, CA – The Novo *SOLD OUT*
November 3rd – Long Beach, CA – Tropicália Fest
November 5th – Chicago, IL – East Room (DJ set)
November 6th – Chicago, IL – Thalia Hall *SOLD OUT*
November 7th – Detroit, MI – El Club *SOLD OUT*
November 9th – Boston, MA – Royale
November 10th – Brooklyn, NY – Elsewhere *SOLD OUT*
November 10th – Brooklyn, NY – Elsewhere (DJ set)
November 11th – Brooklyn, NY – Elsewhere *SOLD OUT*
November 12th – Washington, DC – 9:30 Club
November 13th – Philadelphia, PA – Union Transfer
November 15th – Asheville, NC – Orange Peel
November 16th – Atlanta, GA – Variety Playhouse
November 17th – Columbia, SC – The Senate
January 16th – The Fillmore – San Francisco, CA *SOLD OUT*
January 18th – Wonder Ballroom – Portland, OR
January 19th – Neptune – Seattle, WA
January 23rd – White Oak Music Hall – Houston, TX
January 24th – Granada Theater – Dallas, TX
January 25th – Stubb's BBQ – Austin, TX
January 26th – Paper Tiger – San Antonio, TX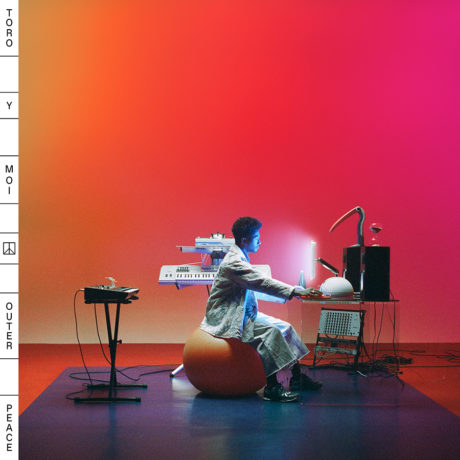 Outer Peace
1. Fading
2. Ordinary Pleasure
3. Laws of the Universe
4. Miss Me (feat. ABRA)
5. New House
6. Baby Drive It Down
7. Freelance
8. Who Am I
9. Monte Carlo (feat. WET)
10. 50-50 (feat. Instupendo)