New album! New song! New video! Tour! So stoked to share the bright, jingly new track from The Beths, "Future Me Hates Me." Check it out via Stereogum. There debut LP, Future Me Hates Me, will be here August 10th, 2018.
"There's a lot of sad sincerity in the lyrics," says singer Liz Stokes, "that relies on the music having a light heart and sense of humor to keep it from being too earnest." Channeling their stew of personal-canon heroes while drawing inspiration from contemporaries like Alvvays and Courtney Barnett, The Beths serve up deeply emotional lyrics packaged within heavenly sounds that delight in probing the limits of the pop form. "That's another New Zealand thing," Stokes concludes with a laugh. "We're putting our hearts on our sleeves—and then apologizing for it." The result is nothing less than one of the standout records of 2018.
Head over to the Carpark shop to purchase a tangy-yellow LP, or stream the first single on your favorite streaming service. Thanks for listening!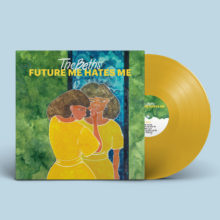 May/June tour dates:
May 10th – Dublin, IRE – Workman's Club
May 12th – London, UK – The Victoria Dalston
May 14th – Bristol, UK – The Louisiana
May 15th – Manchester, UK – 57 Thomas Street
May 16th – Newport, UK – Le Pub
May 20th – Exeter, UK – The Cavern
May 21st – Leeds, UK – Wharf Chambers ^
May 22nd – Glasgow, UK – Bar Bloc ^
May 23rd – Edinburgh, UK – Henry's Cellar Bar ^
May 24th – Durham, UK – Empty Shop ^
May 25th – Portsmouth, UK – Wave Maiden ^
May 26th – Paris, FR – Le Popin
May 27th – Lille, FR – CCL
June 1st – Berlin, DE – Bei Ruth
June 3rd – Langnau im Emmental, CH – Kaeptn Holger
June 6th – Munich, DE – Kulturstrand
June 7th – Hamburg, DE – Astra Stube
June 9th – Kiel, DE – Secret Lake House Party
—
June 11th – Brooklyn, NY – Alphaville *
June 13th – Philadelphia, PA – Ortlieb's
June 14th – Washington, DC – Loves Me Not
June 16th – Chicago, IL – Charm School
June 20th – San Francisco, CA – The Battery
June 22nd – Los Angeles, CA – Make Out Music
^ w/ Fresh
* w/ Peach Kelli Pop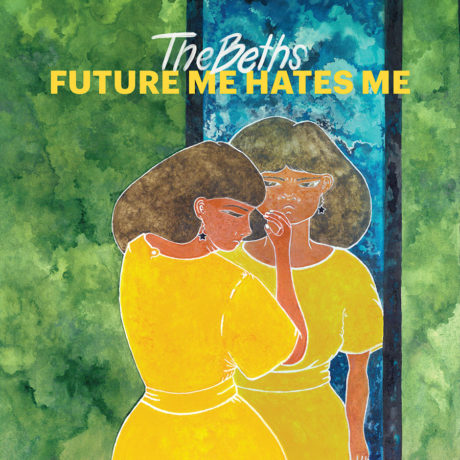 Future Me Hates Me
1. Great No One
2. Future Me Hates Me
3. Uptown Girl
4. You Wouldn't Like Me
5. Not Running
6. Little Death
7. Happy Unhappy
8. River Run: Lvl 1
9. Whatever
10. Less Than Thou