TEEN has announced the release of their third full-length album Love Yes. The record will be out February 19th, 2016. Stream the first single from the album, "All About Us," via Noisey.
Pre-orders are now available on the Carpark shop & iTunes. An instant download of "All About Us" is available when you pre-order the record. The first 40 physical orders will receive an autographed lyric poster.
With Love Yes, the band explores the disharmony and empowerment that both sexuality and spirituality can create within the modern woman's psyche. Universal ideas of loyalty, pleasure, purity, power, aging, and love are confronted with a knowable specificity. There is a quality of wholesomeness, but also an edge—a kind of wise anger and electricity.
Thanks to our friends at Madewell who recently profiled teen. Find the feature on their blog.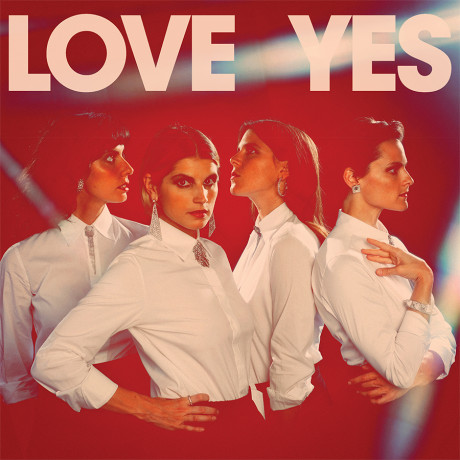 Love Yes
1. Tokyo
2. All About Us
3. Gone For Good
4. Another Man's Woman
5. Example
6. Animal
7. Free Time
8. Superhuman
9. Please
10. Noise Shift
11. Love Yes
12. Push
for all TEEN updates: Website / Facebook / Twitter / Instagram