Please welcome Prince Rama to Carpark Records! The Larson sisters have been a part of the family for a good while, releasing three full-length albums on our sister label Paw Tracks. Prince Rama's first release for Carpark is Xtreme Now, out March 4, 2016. Stream the first single from the album, "Bahia," via Interview.
Pre-orders are now available on the Carpark shop & iTunes. An instant download of "Bahia" is available when you pre-order the record. The first 40 physical orders will receive a Prince Rama temporary tattoo.
Their new songs take on a more powerful, confident, fierce, infectious, all-encompassing, and accessible dance-club feeling than any other Prince Rama record—a fearless, visionary pop tour de force for the ghost-modern era that celebrates the ephemerality of life, dancing just at the edge of death's gilded smile.
Catch Prince Rama live:
December 19th – Days For Night – Houston, TX
March 4th – Baby's All Right – Brooklyn, NY – **Record Release Show**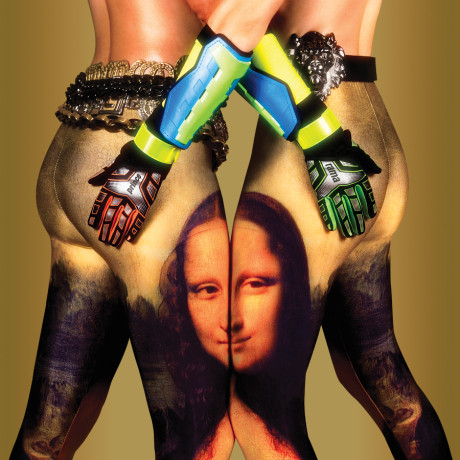 Xtreme Now
1. Bahia
2. Your Life In The End
3. Now Is The Time Of Emotion
4. Slip Into Nevermore
5. Fake Til You Feel
6. Believe In Something Fun
7. Xtreme Now Energy
8. Fantasy
9. Sochi
10. Would You Die To be Adored
11. Shitopia