We are extremely thrilled to announce Palm's Carpark debut, Shadow Expert, will be coming out June 16th. The first single from the album, "Walkie Talkie," is streaming now via NPR Music.
"In describing Palm to the uninitiated, it's sometimes necessary to clarify the meaning of the group's name by raising one's hand in the universal symbol of greeting and goodwill. The act of corroborating the aural with the gestural occurs everywhere in their work. On their latest EP, Shadow Expert, the syntax of popular music is regarded suspiciously and often subjected to revisions or reversals. Without formal training in their instruments, the players are left to determine their own musical language."
Pre-orders are available everywhere. Pick up a physical copy on the Carpark shop or digitally on iTunes. Order today and receive the first single "Walkie Talkie" instantly.
The band also announced a handful of North American summer tour dates to celebrate the release of their new record. Tickets will be available at 11am est on April 25th.
June 23rd – Brooklyn, NY – Baby's All Right
June 24th – Philadelphia, PA – PhilaMOCA
July 5th – Lakewood, OH – Mahall's
July 6th – Chicago, IL – Beat Kitchen
July 7th – Madison, WI – The Frequency
July 8th – St. Paul, MN – Turf Club
July 11th – Seattle, WA – Timbre Room
July 12th – Portland, OR – Mississippi Studios
July 14th – San Francisco, CA – Swedish American Hall
July 15th – Los Angeles, CA – Bootleg Theatre
July 16th – San Diego, CA – Soda Bar
July 17th – Phoenix, AZ – Valley Bar
July 19th – Austin, TX – The Mohawk
July 20th – Dallas, TX – Double Wide
July 21st – New Orleans, LA – Gasa Gasa
July 22nd – Atlanta, GA – The Earl
July 23rd – Asheville, NC – The Mothlight
July 24th – Durham, NC – The Pinhook
July 25th – Richmond, VA – Strange Matter
July 26th – Washington, DC – DC9
July 27th – Kingston, NY – BSP Kingston
July 28th – Allston, MA – Great Scott
July 29th – Providence, RI – Aurora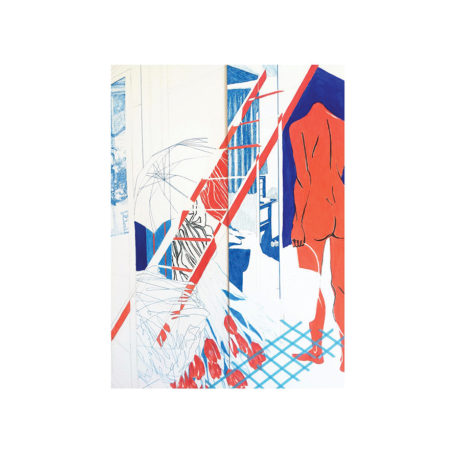 Shadow Expert
1. Walkie Talkie
2. Shadow Expert
3. Two Toes
4. Walnut
5. Trying
6. Sign to Signal