On Rock Island, their second LP, Palm produces evidence of a distinct musical language, developed over time, in isolation, and out of necessity. On the island, melodies are struck on what might be shells or spines. Rhythms are scratched out, swept over, scratched again. Individual instruments, and sometimes entire sections, skip and stutter. There is the sense of a music box with wonky tension or a warped transmission in which all the noise is taken for signal.
Very hyped to announce that Palm's new album, Rock Island, is due out February 9th. The band has given us a taste of their new progression with "Pearly," the first track from the LP. Head over to the Fader to check it out.
Pre-order the album today and receive "Pearly" instantly. A limited-edition LP (500 copies) includes light-blue vinyl and a digital download card, available on the Carpark shop! Bundle any physical format with a Rock Island long-sleeve shirt. The record is also available digitally on iTunes and for pre-save on Spotify.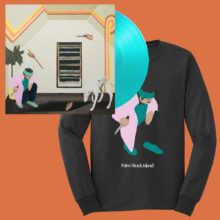 Along with the news, Palm has released a trippy visualizer for the
magnetic first single.
See the band on the road this fall! Tix available here.
November 1st – Ithaca, NY – The Haunt *
November 2nd – Annandale-On Hudson, NY – SMOG *
November 4th – Baltimore, MD – U+N Fest 6 *
November 5th – Richmond, VA – Strange Matter *
November 7th – Greensboro, NC – UNC Greensboro *
November 8th – Asheville, NC – The Mothlight *
November 9th – Birmingham, AL – Syndicate Lounge *
November 10th – Baton Rouge, LA – Spanish Moon *
November 11th – San Antonio, TX – Paper Tiger *
November 15th – Brooklyn, NY – Elsewhere
November 16th – Brooklyn, NY – Elsewhere
* w/ Girlpool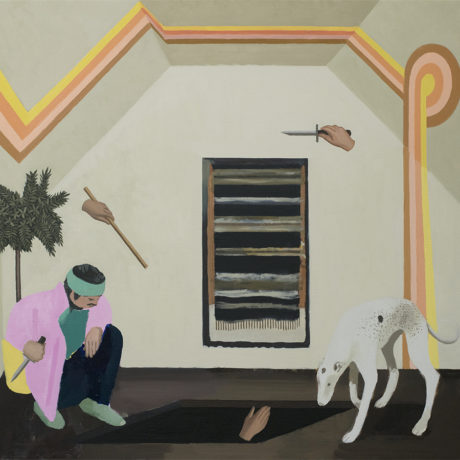 Rock Island
1. Pearly
2. Composite
3. Dog Milk
4. Forced Hand
5. Theme From Rock Island
6. Bread
7. Color Code
8. Swimmer
9. Heavy Lifting
10. 20664
11. (Didn't Want You What) Happen