It's an honor & privilege to have Madeline Kenney in the carpark family AND to share the news of her sophomore album Perfect Shapes. NPR Music's All Songs Considered revealed the first cut from the album, "Cut Me Off." Watch the music video here.
"The film's concept of shedding one's skin to reveal something new also mirrors kenney's own trajectory as a musician coming into focus … [Jenn Wasner] functions as a guide and kindred spirit, reshaping Kenney's songs around repetitive, rhythmic melodies and dreamily effervescent textures." –NPR
Pre-orders are available now on the Carpark shop. The limited LP will be pressed on coke bottle green vinyl, and will include a 12 x 12 lyric sheet, plus a digital download card. First 70 physical pre-orders will come with a unique 11×17 riso poster. You can also listen to the track across all streaming services.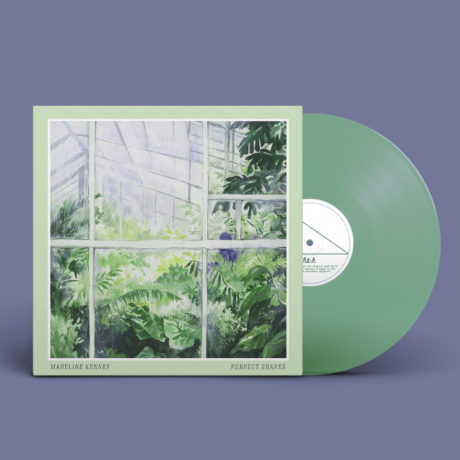 The dazzling arrangements form the perfect backdrop for the complex and open-ended questions at the core of Perfect Shapes – how do you love another when it hurts to do so? What is the physical limit to which one can carry the emotions of others? How does a modern female artist reckon with the expectations demanded of her femininity? Yet for all the notes of doubt and fear that Kenney raises, she delivers each song with confidence and nuance.
Madeline is currently on tour with Wye Oak. It all kicks off tonight in Salt Lake City!
July 11th – Salt Lake City, UT – Metro Music Hall
July 12th – Boise, ID – Neurolux
July 13th – Portland, OR – Revolution Hall
July 14th – Vancouver, BC – The Biltmore Cabaret
July 15th – Seattle, WA – Neumos
July 17th – San Francisco, CA – The Independent
July 18th – Oakland ,CA – Starline Social Club
July 19th – Los Angeles, CA – Lodge Room
July 20th – San Diego, CA – Soda Bar
July 21st – Phoenix, AZ – The Crescent Ballroom
July 23rd – Santa Fe, NM – Meow Wolf
July 24th – El Paso, TX – Lowbrow Palace
July 27th – Birmingham, AL – Saturn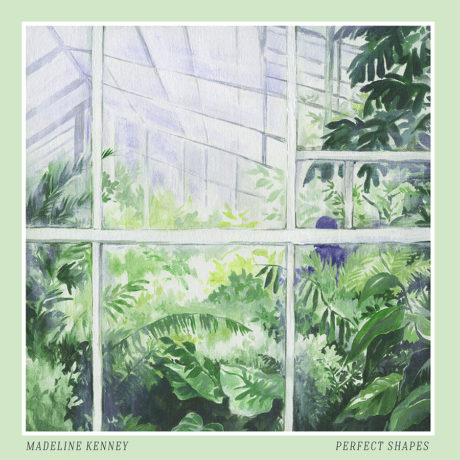 Perfect Shapes
1. Overhead
2. Bad Idea
3. Cut Me Off
4. No Weekend
5. Know
6. The Flavor of the Fruit Tree
7. I Went Home
8. Perfect Shapes
9. Your Art
10. Always Around Me