January 25th – Madeline Kenney and Nate Brenner (Naytronix, Tune-Yards) share their collaborative single "Still Learning" today on Stereogum. The track features Kenney on vocals & guitar, Brenner on synth, bass & backup vocals and Derek Barber on guitar.
"'Still Learning' is glitchy and calming, with all the fresh reserve of a computer rebooting itself. There's some of the stop-and-start rhythm that Brenner brings to his work with Tune-Yards, but it reminds me more of Sylvan Esso and some of the loopier tracks on Night Night At The First Landing, the minimal electronics providing ample space for Kenney's voice to double back on itself. There's about five different hooks rolled into this one, a gorgeous mutated guitar line holding them all down in place."

Kenney on working with Brenner: "This track took about a year to make, not because it was particularly complex or elusive, but rather because Nate and I would do a lot more hanging out, drinking beer, and eating pizza than tracking every time we got together. If this song had a flavor it would be mushroom pizza by the slice. Featuring Derek Barber on what some may call a guitar."
"Still Learning" is available now on the Carpark shop and across all streaming services. Listen to it everywhere you go!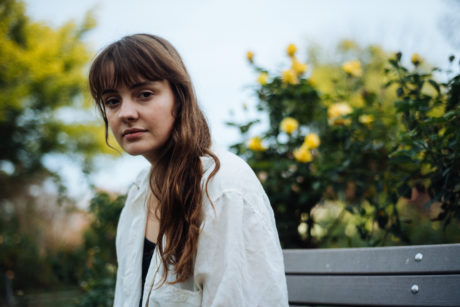 Kenney also announced North American tour dates last week in support of Soccer Mommy. She will make her overseas debut this May in support of Clap Your Hands Say Yeah.
March 27th – Lexington, KY – The Burl *
March 28th – Bloomington, IN – The Bishop *
March 29th – Chicago, IL – Schubas *
March 30th – Davenport, IA – Raccoon Motel *
March 31st – Minneapolis, MN – Bryant Lake Bowl *
April 3rd – Spokane, WA – The Bartlett *
April 4th – Seattle, WA – Barboza *
April 5th – Portland, OR – Doug Fir Lounge *
April 10th – Los Angeles, CA – The Echo *
April 11th – Phoenix, AZ – Valley Bar *
May 11th – Bristol, UK – Rough Trade
May 12th – London, UK – Sebright Arms
May 16th – Brighton, UK – The Haunt
May 18th – Dublin, IRE – Button Factory ^
May 19th – Belfast, UK – Empire ^
May 21st – Sheffield, UK – The Plug ^
May 22nd – Edinburgh, UK – The Caves ^
May 23rd – Birmingham, UK – Hare & Hounds ^
* – w Soccer Mommy
^ – w Clap Your Hands Say Yeah