Along with Bandcamp who are waiving their service fees this Friday, Carpark Records will be donating all label proceeds from each Bandcamp sale on June 5th to Black Lives Matter DC. 
At Carpark Records, we stand in solidarity with #BlackLivesMatter.
The effect of white supremacy and unjust policing across the nation, and in the D.C area, is intolerable and has not been addressed for long enough. Today, June 5th, we will be donating all label proceeds from each Bandcamp purchase to Black Lives Matter DC. We want to support this local chapter of Black Lives Matter, which is dedicated to educational teach-ins, creating safe and joyous spaces for the black community, and facilitating organized resistance.
Urgent action needs to happen every day to work towards anti-racism. Especially as a record label, we are indebted to the contributions of black artists and musicians who are behind all genres and landscapes of music. Going on beyond this Friday, we as a label will hold ourselves accountable to make efforts towards anti-racism every day. This includes calling local legislators, reading and engaging in black literature and anti-racist texts, and participating in critical dialogue with our communities and family members. We urge everyone to do the same.
– The Carpark Family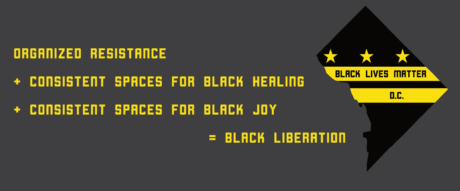 More about Black Lives Matter DC:
"Over past 3 years, Black Lives Matter DC has grown from an idea hashed out by a small group of relative strangers in the basement of MLK library to a leaderful ecosystem of artists, activists, organizers and healers committed to liberation. We've shut down highways and built communities of love and support all in the name of Black Liberation. Over time, our core programming has expanded from monthly weeks of action to weekly Black only healing sessions, monthly coordinating meetings & open houses, art and activist community building, and cultivating a rapid response team."
Read more HERE
More organizations that could use your support:
https://www.keepdc4me.com/
https://m4bl.org/
https://www.untilfreedom.com/
Donate to across 70+ bail funds here:
https://secure.actblue.com/donate/bail_funds_george_floyd