The Brooklyn-based duo Prince Rama just shared yet another mind-bending video, this time for their track "Fantasy," taken from last-year's Xtreme Now.
Along with the video, Rama also announced the launch of their new fashion line, "Xtreme Mess," and their upcoming appearance in James Franco's new movie, High School Lovers. Find all of the info you need via Stereogum.
FANTASY
A surrealist horror film directed by Matthew Hoffman and Taraka Larson.
Shot on Super 8mm and edited by Matthew Hoffman.
Fantasy. A dizzying, phantasmagoric wormhole to a space beyond time, an alternate world-line without past or future.
Fantasy. A full moon that never sets, the velvet fingers of a perpetual magic hour. Fantasy. A girl devoured by sheep, an infant being knighted. Fantasy. The Garden of Eden and Dante's Inferno coming together as one. Fantasy. Hieronymous Bosch burning at the stake. Fantasy. The Color of Pomegranates, splattered with blood. Fantasy. A haunted paradise built on the echoes of ethereal violence. Fantasy. A supernatural ritual with no beginning or ending. Fantasy. The razor sword-edge separating light from darkness, life from death, god from monster, submerged in a mirror. Fantasy. The kingdom of heaven, ravaged by ghosts. Fantasy.

XTREME MESS
"Xtreme Mess" is the world's first Now Age fashion line by Prince Rama's Taraka Larson and Courtney Gamble of MessQueen. It is a line of extreme sports-inspired outerwear infused with sci fi medieval elements to create a neon universe that is entirely unique and tailored to 21st century extreme lifestyles.
There will be an "Xtreme Mess" launch party on March 30th at Brooklyn Boulders LIC, featuring a Prince Rama DJ set, vertical runway show, and discounted rock climbing for all attendees.
Thursday March 30, 6pm-9pm
Brooklyn Boulders Queensbridge, 
23-10 41st Ave, Long Island City, NY 11101

6pm – 7:30pm  Rock climbing [discount code Prince Rama]
7:30pm – 8:30pm
:  Prince Rama DJ Set & special guests  [free]
8:30 – 9pm
:   XTREME MESS Fashion Show [free]
Please RSVP by accepting invitation.  More info to come!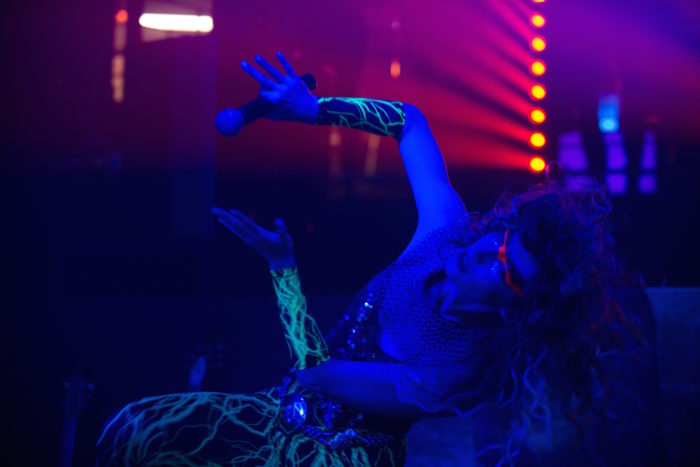 HIGH SCHOOL LOVERS
Tune in to Lifetime this Saturday, February 4th at 8pm EST / 7pm CST and catch Prince Rama in James Franco's new movie High School Lovers.