2017 marks the 10th anniversary of the record that changed everything for Dan Deacon. Spiderman of the Rings found the Baltimore-based musician transitioning from a dumpster-diving experimental artist playing house shows on the noise circuit to a major voice in electronic music. Across its nine exuberant, still-fresh tracks, it merges Dan's academic background in modern composition with a newly embraced pop sensibility and the ecstatic energy of his live shows.
On August 25th, Carpark Records will re-release Dan Deacon's Spiderman of the Rings on limited edition vinyl, cassette and digitally. A 10th anniversary blue and magenta LP, limited to 750 copies, is available to pre-order now at Vinyl Me, Please. The reissue will include the first-ever soundtrack release of the video-art collaboration that further refined Dan's signature sound, Ultimate Reality. Additional special Spiderman of the Rings 10th anniversary merch including long sleeve t-shirts, pins and patches can be ordered at Dan Deacon's online store.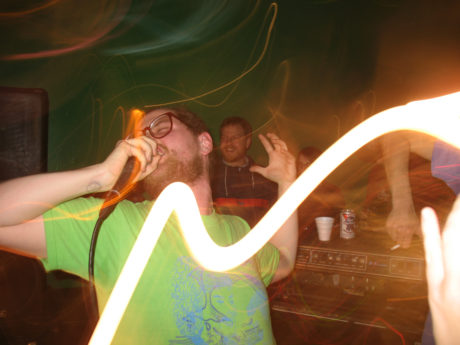 Spiderman of the Rings is Dan's first fully formed statement, and the record that put him on the path he's on today. From the euphoric squeals of single "The Crystal Cat" (#84 on Rolling Stone's 100 Best Songs of 2007) to the gorgeous, soaring "Pink Batman," the gentle chimes and abrasive bleeps of "Big Milk," and the swirling, moment-defining anthem "Wham City" (#30 on Pitchfork's Top 100 Tracks of 2007), sophisticated compositional concepts blissfully collide with dada word-craft and a child-like sense of play. With Spiderman, Dan bridged the gap between party performer and confident composer, in the process landing on both Pitchfork's Best New Music and their top 50 records of 2007.
As a perfect complement to this pivotal record, Carpark offers, for the first time, an audio release of the soundtrack to Dan's collaboration with video artist Jimmy Joe Roche, 2007's Ultimate Reality. Featuring Jeremy Hyman (ex-Ponytail, Boredoms) on drums, these three singular tracks find Dan back in Baltimore, fleshing out his new sound and enjoying the enhanced set of tools Spiderman's success afforded him. Together, they comprise the origin story of the Dan Deacon we know and love today.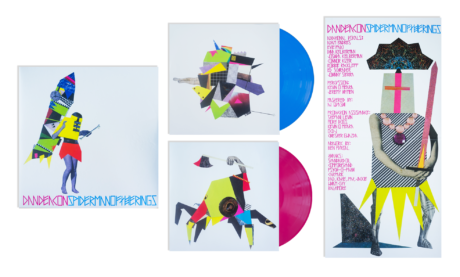 TOUR DATES
August 16th – Ciudad De Mexico, Mexico – TagCDMX 2017
September 2nd- Hampton, VA – Bass Center X
September 24th – Cincinnati, OH – Midpoint Music Festival
September 29th – Darlington, MD – Luna Light Music Festival
October 7th – Edmonton, AB Canada – The Starlite Room
November 9th – Providence, RI – AS220
November 10th – Somerville, MA – Hassle Fest 9
November 11th – Holyoke, MA – Gateway City Arts
November 12th – Portland, ME – SPACE Gallery