A very special album is coming out this Friday, and thanks to Hype Machine, you can stream that very special album two days early. Listen to Greys' new record Age Hasn't Spoiled You right here.
You still have time to pre-order the record! Check it out on the Carpark shop.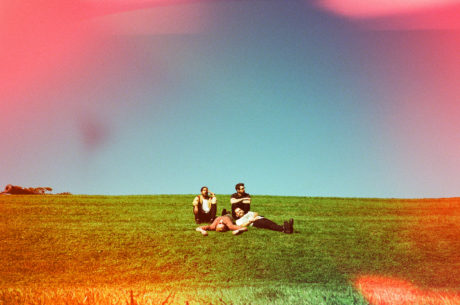 A richly textured experience, the album draws influence from krautrock, industrial, hip hop, dub, psychedelia, jazz, ambient, drone and more, sometimes within the same song. That this mix of sounds never obscures the album's sharp focus is a testament to the group's finely honed approach to both songwriting and production. Inspired by the stylistic sprawls of classic third albums like The Beastie Boys' Check Your Head, PJ Harvey's To Bring You My Love or The Talking Heads' Fear Of Music – records where artists reinvented themselves as something far beyond what was previously thought possible for them – on Age Hasn't Spoiled You, the always ambitious Greys attempt to throw off the weight of genre or expectation, and break through the boundaries of their sound.